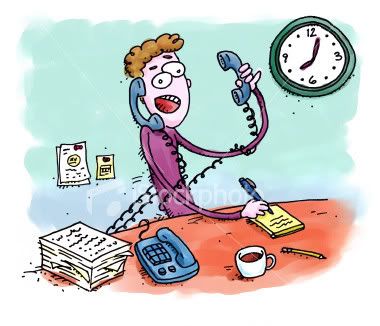 This is basically me right now (my hair is a little longer). The phones won't stop ringing! I can't get anything done!
Here's my to do list:
File
Make filing labels
Mail checks
Open mail
Go get office supplies before tomorrow
Figure out how to get a business license in Oregon
Register for business license in Oregon
Make copies
Match up Po's
Have Eric sign some applications
Figure out where those papers in the manila packages go!
Better get crackin'!